Publicerades den 17 jul 2014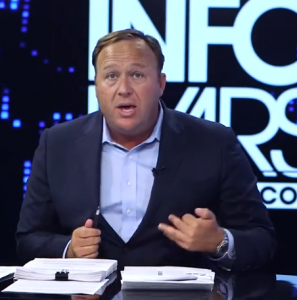 VIDEO: ALEX JONES PREDICTED STAGED RACE WAR
Weeks before protests in Ferguson broke out, Infowars and Alex Jones produced reports detailing how the military was specifically training for civil unrest in black communities.
U.S. ARMY RELEASES ACTION PLAN FOR CIVIL UNREST DURING FERGUSON RIOT
The Department of the Army released an innocuously titled document, ATP 3-39.33. The document provides an action plan for the military as it responds – in violation of Posse Comitatus – to the exercise of the First Amendment and the right of the people to seek redress of grievances as guaranteed by the First Amendment.
DOCUMENT: ARMY PREPARING TO USE LETHAL FORCE AGAINST "UNARMED CIVILIANS" DURING "FULL SCALE RIOTS" IN U.S.
A document released by the U.S. Army details preparations for "full scale riots" within the United States during which troops may be forced to engage in a "lethal response" to deal with unruly crowds of demonstrators.
FERGUSON RIOTS BEING EXACERBATED BY VIOLENT PROVOCATEURS?
With the National Guard now being sent to Ferguson, Missouri as the unrest extends into a second week, questions are being asked as to whether provocateurs are being used by authorities to stage violence in order to justify the militarized police crackdown.
FEDS REACT TO MILITARIZED COPS IN FERGUSON
The militarized response to protests and media coverage in Ferguson, Missouri has forced the federal government to rethink its policy of sending military hardware to police departments.
FERGUSON COP THREATENS TO SHOOT JOURNALIST
Following a brief respite and the withdrawal of militarized cops from the streets of Ferguson, Missouri, the cops returned Sunday night with a vengeance as violence and looting started anew ahead of a curfew.