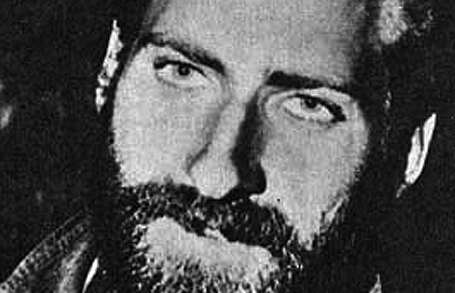 Air Force Lt. David Steeves was declared dead after he went missing on a training flight. He reappeared 54 days later in the Sierra, but suspicions arose when his plane couldn't be found.
On May 9, 1957, Air Force Lt. David Steeves, piloting a T-33 training jet, took off from Hamilton Air Force Base, near San Francisco, on a flight to Arizona. Then, like a character in the television show the "Twilight Zone," he disappeared.
Days passed, then weeks. When no trace of Steeves or the plane was found, the Air Force declared the 23-year-old pilot officially dead.
But, 54 days after he vanished, a gaunt, bearded Steeves, filthy clothing hanging from his body, hobbled into a camp in the remote backcountry of Kings Canyon National Park, east of Fresno. He told an almost unbelievable tale of survival.
Steeves "liked the whole Hollywood persona," said Blehm. "He was handsome, smoked pipes and cigars, drove a beautiful Corvette and he was a happy-go-lucky jet pilot — the 'Top Gun' Tom Cruise of his era."
But the fact that the plane hadn't been found left doubts in some minds.
The Air Force announced a "thorough but routine" investigation of Steeves' disappearance. Some called his account a hoax — or worse.
This was the height of the Cold War, when Americans were worried about the Soviet Union. Could Steeves have flown his jet to Mexico? Could he have somehow sold the technology to the Russians?
Steeves' story faded into obscurity until 1978 when rangers in Kings Canyon reported that Boy Scouts visiting from Los Angeles had found wreckage in the area where the pilot had ejected — the canopy of a T-33. It bore the serial number (52-92-32) of Steeves' canopy. It was the vindication Steeves had sought for so long.
Text: LA Then and Now, Steve Harvey, October 17, 2010