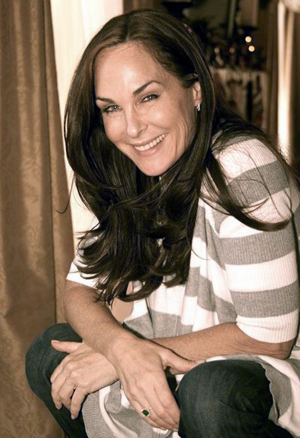 I got to spend some time with Candace Silvers during her recent five-week visit to Bali. Silvers is a well known personal guide and mentor for actors, writers, directors, and other entertainment workers.
Text: Shervin Boloorian | Shervin's blog
For over 25 years, she has worked with the likes of Chris Evans among others, and developed her own courses and methods of self-help that support a strong personal foundation among her students. It's all a way for them to access what she calls their "brilliant selves," so Silvers says.
Taking on the darker more troubling aspects of the Hollywood lifestyle, Silvers arguably has her work cut out for her. Her community could be named among the most notoriously damaged, materialistic, and heart broken in the world—In fact, she says she frequently assists alcohol abusers, drug addicts and others who engage in self-destructive tendencies, by turning their lives around.
ASIA: The Silvers Bullet?
Direct experience as the daughter of famed American talk-show icon, Phil Silvers, gave Candace personal insight into the behind-the-scenes trappings and undressed wounds that often underlie the superficial glitz of Tinsel Town life.  And she believes that simply being present to the offerings of the moment is where her students must start in order to outgrow the despair of being lost in any high stakes success-failure matrix.
As many others in the self-help field are rapidly discovering, there is something essential about getting troubled minds out of their every day environments.
So Silvers leads international retreats and singles-out India and South East Asia, where local healers, holy places, and sacred daily rituals, create what she believes is an ideal atmosphere for cleansing and awakening.
"The Balinese make it easier for us," says Silvers,
"There is something healing about the energy here."
Tracking Silvers' group in Bali helped me experience her particular flavor of creative flow, spontaneous play, and stronger self-responsibility; qualities Silvers seems to draw out of nearly all who enter her space.
"Candace is interested in one thing, and that is transcending the walls and laws of the mind," says longtime Silvers student and group logistical leader, Liz Iacuzzi, "every time I travel with Candace, my life changes and opens up and rooms and spaces are created where doors were shut before."
Of course, Hollywood stereotype and spectacle were still brimming over in some of her activities, what with group trips to the controversial Starbucks in town, spontaneous streetside show-tune recitals from her 14-member group, and her sensitivity to making time for shopping. Still, I couldn't help but respect that Silvers was providing an essential inner world "soul-support" service, which I believe should be more widely accessible to members of the public.
From Silvers' testimonials, it can be concluded that her work appears to reach those who are often unreachable and that she has made a living out of restoring soul to people who are accused of living in a soulless place—namely, Southern California.
"I only live there because you do," she says to her students, acknowledging the pressures of the Los Angeles entertainment world, "and I spend the time I have there paying it forward."
Spirit and Mind: A Beautiful Paradox
Silvers describes herself as something of a "quantum field worker," but she doesn't get technical about quantum science and avoids conversations that go in the direction of what she calls "spiritual intellectualism."
The beautiful paradox is that while she rejects intellectualizing the mystery too much, Silvers lectures about some highly advanced concepts that go into the nature of reality, which often require some intellectual mettle to absorb.
"You don't need to understand everything I say, it's already working its way through your consciousness," she assures her listeners.
 A Taoist Master in China once shared with me that it would be impossible to experience enlightenment if the mind was at the helm, even though the mind is life's central processor.  Silvers won't let you dwell on thinking matters either.
In the West, we may be guilty of overvaluing intellect because our smarts are so often the keys to our survival and material success. But as the Buddha once said, "the mind is as restless as a monkey."
Silvers instead prefers an atmosphere of honest sharing, experiential deepening, and pinpoint targeting of negative behavior patterns while also encouraging playfulness, safety, and acceptance.
During the time I spent with her and her students, she was firmly aware that the major barrier to a peaceful and more fulfilled way of being for many strugglers, is a twisted self-perception."New perception is part of what it takes to get people from 'nowhere' to 'now here'," Silvers asserts.
A possible reminder that even those riding the US entertainment industry's see-saw of fame and heartbreak need not be governed by its illusions.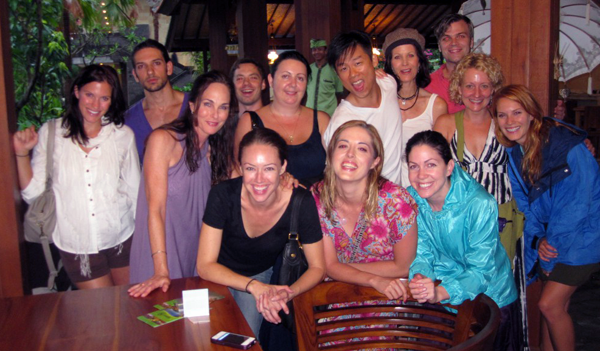 Så här kan du stötta Newsvoice