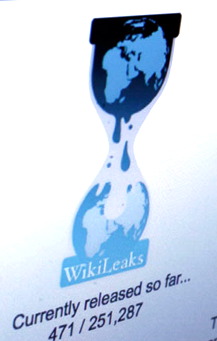 Den New York-baserade journalisten Celia Farber konstaterar att USA beslutat att from 4 januari 2010 anses inte längre HIV vara en väsentlig hälsorisk. 
US Gov. Ceases HIV Testing Visa Applicants and Calls HIV infection "Not A Communicable Disease That Is Of Significant Public Health Risk."
Truth Barrier Editor Celia Farber will be discussing the significance of this cable with a panel of guests on her new show "Radio Free Science, " on PRN (ProgressiveRadioNetwork.com) on Friday March 16, 3 pm EST. Please tune in.
Celia Farber | Read more
---
EXTRACT
The final rule amends Title 42 of the Code of Federal Regulations (CFR), Part 34, by removing HIV infection from the definition of communicable disease of public health significance and by removing references to HIV from the scope of medical examinations for aliens. The final rule goes into effect on January 4, 2010. As of this date, HIV infection will no longer be an inadmissible condition, and HIV testing will no longer be required for medical examinations for visa purposes. Further, applicants who are HIV-positive will no longer require waiver processing by the Department of Homeland Security (DHS).
SOURCE: 09STATE128614

Så här kan du stötta Newsvoice