https://youtube.com/watch?v=wnlTYFKBg18
When the US government ignored repeated warnings by its own scientists and allowed untested genetically modified (GM) crops into our environment and food supply, it was a gamble of unprecedented proportions. The health of all living things and all future generations were put at risk by an infant technology.
After two decades, physicians and scientists have uncovered that the same serious health problems found in lab animals, livestock, and pets that have been fed GM foods are now on the rise in the US population. And when people and animals stop eating genetically modified organisms (GMOs), their health improves.
This seminal documentary provides compelling evidence to help explain the deteriorating health of Americans, especially among children, and offers a recipe for protecting ourselves and our future.
In the wake of the startling findings that GM corn causes massive tumors, liver damage and shortened life spans in rats, it is vital now more than ever to educate friends and family about the dangers of GM food. Genetic Roulette couldn't have arrived at a better time.
A production of the Institute for Responsible Technology, Genetic Roulette features interviews with farmers, scientists, physicians, educators and chefs who explore the dangers of genetically engineered food. The film is by Jefferey Smith, author of The Seeds of Deception, and seeks to expose "the unintended but real health consequences of genetically engineering our food," said promoter Rodney Robinson.
The documentary covers everything from the basic defining criteria of genetically modified organisms to California Ballot Initiative 37. Genetic Roulette also examines the significant connection between GM food and the rise of birth defects, autism, allergies and intestinal damage.
By: Geneticroulettemovie.com och NaturalNews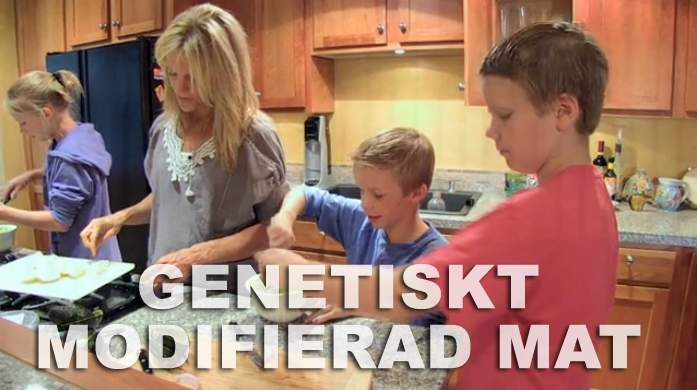 I kommentarsfältet har varje person ansvar för sin egen kommentar. Se reglerna.
Donera gärna till NewsVoice, en gratistidning som är beroende av läsarnas stöd.