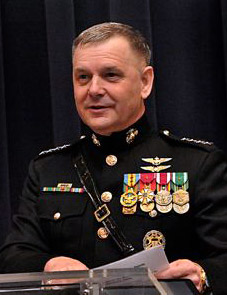 Former commander of the U.S. Strategic Command, former Vice-Chairman of the Joint Chiefs of Staff, a former military adviser to President Obama, General James Cartwright is accused of spying: leaking to the New York Times information about the secret war against Iran in order to prevent an unnecessary war.
Text: Thierry Meyssan
While the international press plays up the information leaked by Edward Snowden as a revelation concerning the PRISM surveillance program, feigning to have discovered what everyone should already have known for a long time, Thierry Meyssan is particularly curious about the meaning of this rebellion. From this perspective, he attaches more importance to the case of General Cartwright, who has also been indicted for espionage.
---

Thierry Meyssan is a French intellectual, founder and chairman of Voltaire Network and the Axis for Peace Conference. Professor of International Relations at the Centre for Strategic Studies in Damascus. His columns specializing in international relations feature in daily newspapers and weekly magazines in Arabic, Spanish and Russian. His last two books published in English : 9/11 the Big Lie and Pentagate.
---