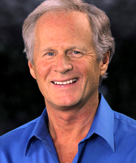 Mainstream news sources are reporting that the Syrian government has used chemical weapons on its own citizens, killing hundreds. But what if that's not the true story?
What if this is another "false flag" operation — like Iraq — where the American government is using the excuse of chemical weapons to justify another war in the Middle East for its own benefit?
Lyssna på Foster Gamble
Klicka play: [mp3_embed playlst="http://www.thrivemovement.com/audio/20130827-FG-Syria.mp3″]
---
The Road to World War 3 (WW3)


I kommentarsfältet har varje person ansvar för sin egen kommentar. Se reglerna
.