Wikileaks-grundaren Julian Assange har precis som det klassiska amerikanska TV-show värden Larry King (Larry King Politicking) och USA-kritikern Abby Martin (Breaking the Set) sin egen show på RT.com den ryska mediekanalen.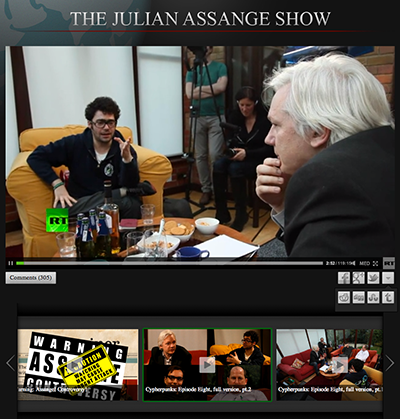 Assange diskuterar med några experter framför allt USA:s version av det tillväxande övervakningssamhället mot allmänheten, sitt eget folk och andra stater.
The Julian Assange Show är dock inte lika frekvent som Kings och Martins shower.
Souce: Assange.rt.com