---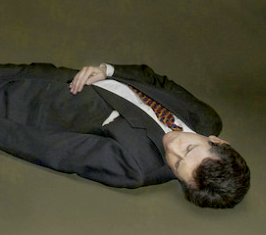 A SHEEP NO MORE. On Wednesday we reported that another JP Morgan banker has been found dead, as the latest banker to meet a sudden and untimely demise is Ryan Henry Crane, the Executive Director in JPMorgan's Global Equities Group.
Today, Steve Quayle's banker source "V", who predicted that a wave of banker hits was imminent when the very first bankers began dropping last week, has dropped a bombshell regarding the death of Ryan Henry Crane.
---

I kommentarsfältet har varje person ansvar för sin egen kommentar. Se reglerna.
Donera gärna till NewsVoice, en gratistidning som är beroende av läsarnas stöd.