---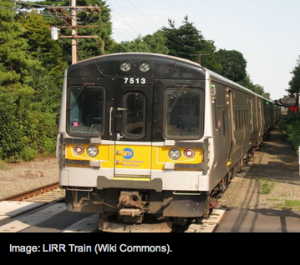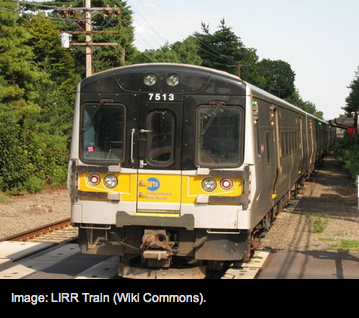 The financial world has been rocked by the news of yet another suicide after 47-year-old Manhattan trader Edmund Reilly jumped in front of a Long Island Rail Road commuter train on Tuesday morning.
Paul Joseph Watson Infowars.com March 13, 2014
"Edmund (Eddie) Reilly, 47, a trader at Midtown's Vertical Group, jumped in front of an LIRR train at 6 a.m. near the Syosset train station. He was declared dead at the scene," reports the New York Post.
Whether Reilly's suicide was spurred by his personal problems or issues at work remains unknown, but his death arrives on the heels of numerous other instances of finance workers killing themselves or dying under mysterious circumstances.
Depending on who you include in the count, as many as nine bankers or traders have died suddenly within the last seven weeks alone. Other reports put the total even higher.
– On January 26, former Deutsche Bank executive Broeksmit was found dead at his South Kensington home after police responded to reports of a man found hanging at a house. According to reports, Broeksmit had "close ties to co-chief executive Anshu Jain."
– Gabriel Magee, a 39-year-old senior manager at JP Morgan's European headquarters, jumped 500ft from the top of the bank's headquarters in central London on January 27, landing on an adjacent 9 story roof.
– Mike Dueker, the chief economist at Russell Investments, fell down a 50 foot embankment in what police described as a suicide. He was reported missing on January 29 by friends, who said he had been "having problems at work."
– Richard Talley, 57, founder of American Title Services in Centennial, Colorado, was also found dead last month after apparently shooting himself with a nail gun.
– The cause of 37-year-old JP Morgan executive director Ryan Henry Crane's death on February 3 is yet to be established as authorities await a toxicology report.
– Virtual currency CEO Autumn Radtke was found dead near her home in Singapore on February 26. Police ruled her death to be "unnatural," meaning either suicide or accident.
– Tim Dickenson, a U.K.-based communications director at Swiss Re AG, also died in January, although the circumstances surrounding his death are still unknown.