---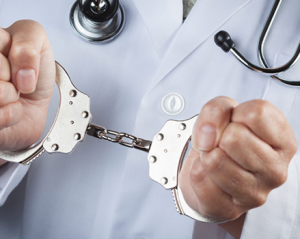 A widely-celebrated AIDS vaccine researcher who admitted to conducting massive scientific fraud using $5 million NIH funding money is now facing 20 years in prison.
Text: Mike Adams, Natural News
Scientific fraud is so common in the vaccine industry, it's practically the default business model. The truth is that most vaccines don't work, so in order to make them appear to work, researchers routinely spike blood samples of vaccinated test subjects with antibodies, making it appear the vaccine caused the body to produce those antibodies.
This is exactly what Merck does with MMR vaccines, according to the company's own former virologists who filed a False Claims Act with the federal government. It's also why up to 97% of children who contract measles or mumps were already vaccinated against measles and mumps.
Now, a National Institutes of Health-funded vaccine scientist who was celebrated as achieving a breakthrough vaccine against HIV has confessed to spiking the test subject blood samples with antibodies. Dong-Pyou Han had taken $5 million in NIH grant money to further his "research" at Iowa State University. The mainstream media and vaccine advocates hailed his research as groundbreaking, "game-changing" advancements in the search for an AIDS vaccine.
But now, it turns out Han committed outrageous scientific fraud that wasted taxpayer money and diverted resources away from other important research projects. So federal prosecutors have taken the extraordinary step of charging Han with making false statements to the government. He now faces four felony counts, each of which carries a maximum prison sentence of five years.
Han resigned from the university last fall. He was indicted last week and could face prison time if convicted. He's free on bond but didn't respond to a message seeking comment Tuesday./ Fox News, 24 June 2014
---
Så här kan du stötta Newsvoice