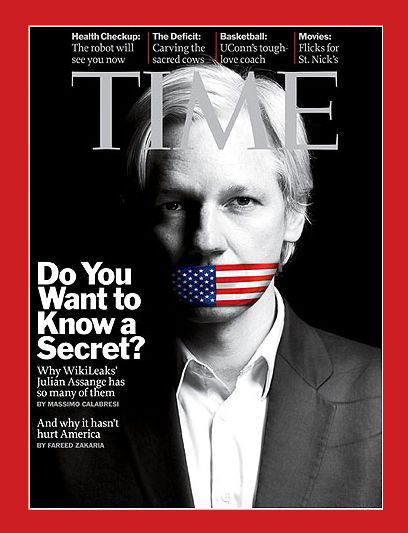 Vad hände egentligen den 20 augusti då Julian Assange enligt media påstods att ha våldfört sig på två svenska kvinnor och vad hände i snabb följ dagarna efter? Här följer den kronologiska händelseutvecklingen de första sju kritiska dygnen och den baseras på dokumentation från den svenska polisen. 
Vad som framkommer är att den svenska polisen passar på att överdriva situationen med avsikt att få grepp på honom. Konsekvensen är att Julian Assange idag sedan flera år sitter instängd på en ambassad i London, med största sannolikt anklagad för något han aldrig begått.
20 August 2010
On 20 August 2010, Swedish police opened a 'preliminary investigation' against me. The next day, the more serious allegation was dropped, but after an intervention police authorities reopened theclosed preliminary criminal investigation against me on 1 September 2010. Three years have passed. Although I have not been charged with any crime, I have spent ten days in solitary confinement, more than 500 days under house arrest and over a year unable to leave the protection of the embassy of Ecuador in London as the British government refuses to abide by its international law asylum obligations.

According to the 'Agreed Facts' filed to the UK Supreme Court, to which the prosecutor in Sweden has agreed, the circumstances of the opening of the investigation are as follows:
During his visit he had sexual intercourse with two women [AA and SW]. After AA and SW spoke to each other and realised that they had both had intercourse with the Appellant during the currency of his visit in circumstances where respectively they had or might have been or become unprotected against disease or pregnancy, SW wanted the Appellant to get tested for disease. On 20th August 2010 SW went to the police to seek advice. AA accompanied her for support. The police treated their visit as the filing of formal reports for rape of SW and molestation of AA.108
On 20th August, police related the reports to the on-duty assistant prosecutor (Maria Kjellstrand) over the telephone who, at 5pm, ordered that the Appellant should be arrested.
 My lawyers in Sweden, Per E. Samuelson and Thomas Olsson, were able to review the phone records that are part of the investigation, including SMS traffic between the two women and between SW andsome of the witnesses. My lawyers notified me via email on 8 December 2011 of the content of twenty-two of these messages.109
 While the younger woman was at the police station on 20 August 2010, her phone records show that she wrote that she:
did not want to put any charges on JA but that the police were keen on getting a grip on him (sv: få tag på honom) (14:26);110
and that
she was "chocked [sic: shocked] when they arrested JA because she only wanted him to take a test (17:06)".111
 The woman concerned told a friend that she felt that she had been "railroaded by police and others around her", according to the latter's police statement.112
 According to the younger woman's phone records, who the 'rape' allegation is associated to, she wrote at 07:27 on 21 August 2010 thatshe
"did not want to accuse JA for anything";
and at 22:25 that
"it was the police who made up the charges".113
 Although the police initially opened an investigation into 'rape' in relation to woman AA, there was no allegation in her testimony that she had been raped. She expressed in her statement to the police that she consented to sex ("frivilligt gått med på att ha sex med Assange") and subsequently tweeted on 22 April in 2013 "I have not been raped".114
 The press was immediately and unlawfully informed that there was a warrant for my arrest for the "rape of two" women. The Swedish government prosecutor unlawfully, and without any subsequent explanation or remedy, immediately confirmed to the press that there was a live warrant for my arrest. The prosecutor's breach triggered an avalanche of news reports.115 Within days there were millions of references online which associated my name with the word 'rape'. Immediately the police accusations were used to attack WikiLeaks' work and my reputation as its publisher.116 US Defense Secretary Robert Gates celebrated the news of my arrest warrant with a smile, telling reporters that the arrest "sounds like good news to me".117Various twitter accounts officially associated with the Pentagon spread descriptions of me as a "rapist" and a "fugitive".118
21 August 2010
 Less than 24 hours after the arrest warrant was issued, the chief prosecutor of Stockholm was appointed to take over the investigation and cancelled the arrest warrant, stating "I don't believe there is any reason to suspect that he has committed rape".119 The Agreed Statement of Facts and Issues submitted to the UK Supreme Court states:120
A preliminary investigation was commenced and both women were interviewed (SW on 20th August, and AA on 21st August). At the conclusion of those interviews, on 21st August 2010, the case was taken over by the Chief Prosecutor of Stockholm (Eva Finne). Having assessed the evidence, she cancelled the arrest warrant against the Appellant; she having made the assessment that the evidence did not disclose any offence of rape
25 August 2010
 Four days later, Chief Prosecutor Eva Finne dismissed the 'rape' investigation altogether: "I have discontinued the preliminary investigation of the charge (sic) originally designated as rape. There is no suspicion of any crime whatsoever." The Agreed Statement of Fact and Issues submitted to the Supreme Court:
The conduct alleged by SW disclosed no crime at all and that file (K246314-10) would be closed.
27 August 2010
A Swedish high profile Social Democrat politician Claes Borgström, who was running as a candidate in Sweden's imminent general elections along with AA122 was appointed counsel for the two women on 27 August 2010. He applied to re-open the investigation with a differentprosecutor in the otherwise unrelated city of Gothenberg.
Källa: wikileaks.org/IMG/html/Affidavit_of_Julian_Assange.html
Relaterat