---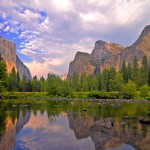 Why this is important to me
Many families gather here to avoid allergic and stress symptoms due to radiation. There need to be free and healthy places kept in Sweden so illness and ache don't go into epidemic just because of electronical greediness.
This is one of few spots in Sweden where a school and community are situated close to working opportunities in cities and still has low radiation.
By raising another mast (4G) families will be parted, persons will have to keep searching for the almost non existent place in Sweden where they can live without more illness.
Skip the plan of another 4G sender on Snöberget, directed towards Dormsjö in Hedemora kommun, Sweden!
---
---
NewsVoice kräver äkta för- och efternamn för den som vill kommentera efter artiklar. Varför?
I kommentarsfältet har varje person ansvar för sin egen kommentar. Kommentarer som bryter mot kommentarsreglerna eller svensk lag kan tas bort eller ändras.
Donera gärna till NewsVoice, en gratistidning som är beroende av läsarnas stöd. Pengarna går till undersökande och oberoende journalistik.