NATO. In a news conference yesterday, NATO Secretary-General Anders Fogh Rasmussen (Denmark) said the organization is developing a "spearhead" force of 3000-5000 troops that could respond to crises on short notice in Europe. The organization will also increase its naval capabilities.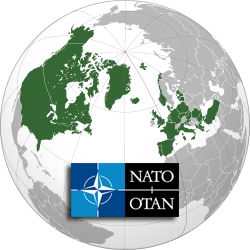 The speed with which Russian forces infiltrated Ukraine's Crimea region in March has focused minds at NATO on speeding up its ability to respond if a similar crisis ever occurred on NATO territory, Reuters writes.
"We will develop what I would call a spearhead … a very high-readiness force able to deploy at very short notice. This spearhead would be provided by allies in rotation, and could include several thousand troops, ready to respond where needed with air, sea and special forces support," NATO Secretary-General Anders Fogh Rasmussen told a news conference.
A senior NATO official, speaking on condition of anonymity, said the spearhead force could range from "a very small size up to something potentially as large as a brigade size". A NATO brigade typically numbers between 3,000 and 5,000 troops.
The North Atlantic Treaty Organization (NATO), also called the North Atlantic Alliance, is an intergovernmental military alliance based on the North Atlantic Treaty which was signed on 4 April 1949.
Sources: Reuters, Wikipedia