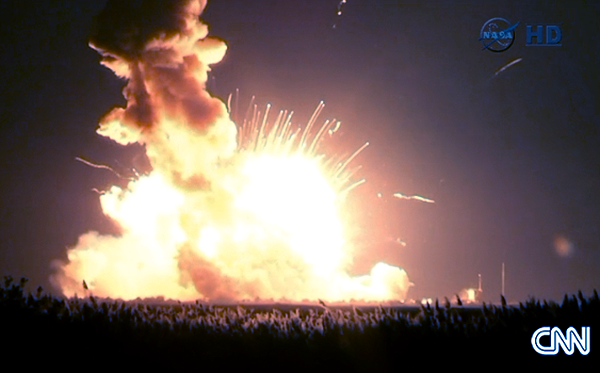 Joan Johnson-Freese. Yes, trying to lift 5,000 pounds of cargo to orbit is rocket science — and it's very hard. Early Tuesday evening, an Antares rocket, built by Orbital Sciences Corp., and its Cygnus cargo ship exploded almost immediately after launch. Yet as disappointing as this incident is, it should not be treated as a sign that NASA's partnerships with the private sector are flawed.
CNN. October 29, 2014
This was a technical error, and it should be treated as one.
Read more and watch explosion: Don't overreact to rocket explosion
RT.com: Top 5 failures of US commercial space program (PHOTO, VIDEO)

Video: Ed Sealing