---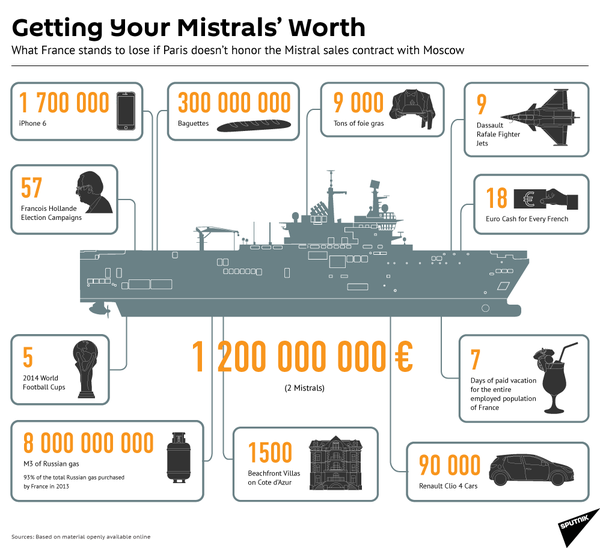 RT.COM. French and Russian humor may differ, but people in both countries have almost simultaneously placed ads on customer websites, 'selling' the Mistral ships. The offer got quite a response, with people asking for specifications and possible discounts.
Placed in the motor boats and yachts section, a Russian "seller" promoted the military helicopter carrier as a perfect vessel for private car transportation, pointing out that "Mistral can carry up to 60 SUVs or 13 battle tanks," adding that "helicopters and tanks are being sold separately, with optional discounts if bought as a set."


I kommentarsfältet har varje person ansvar för sin egen kommentar. Se reglerna
.