---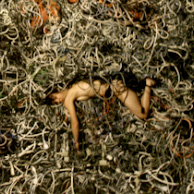 This week Google's Eric Schmidt was on a panel at the World Economic Forum in Davos, where he suggested that the future Internet will be, in one sense, invisible — because it will be embedded into everything we interact with.
"The Internet will disappear," he predicted (via The Hollywood Reporter). "There will be so many IP addresses…so many devices, sensors, things that you are wearing, things that you are interacting with that you won't even sense it. It will be part of your presence all the time.

I kommentarsfältet har varje person ansvar för sin egen kommentar. Se reglerna.
Donera gärna till NewsVoice, en gratistidning som är beroende av läsarnas stöd.