---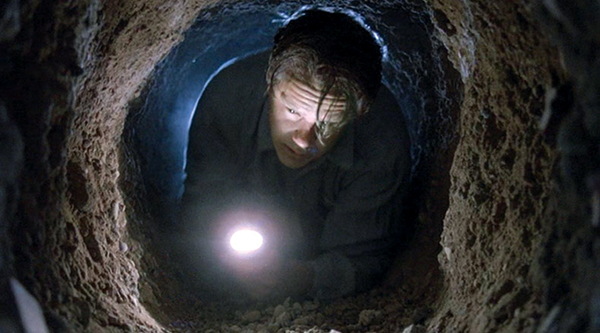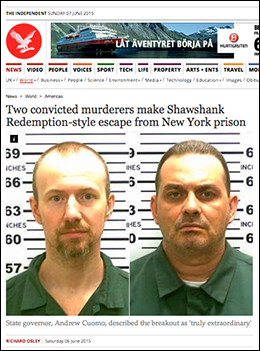 Independent. Two convicted murderers have fled a maximum security prison in New York state after a Shawshank Redemption-style escape which saw them cut a hole through a wall and crawling out through sewer tunnels.
By Richard Osley | Photo from the movie, production company: Castle Rock Entertainment
The breakout at the Clinton Correctional Facility – described "truly extraordinary" by New York governor Andrew Cuomo – saw the two men from neighbouring cells eventually reach the outside world early on Saturday through a manhole in the street.

It is the first escape in the prison's 150 year history.