---
South China Sea dispute: Beijing is 'not afraid of war' with the US – but just what would they be fighting over? War of rhetoric reaches new levels after US guided missile destroyer sails past the Subi Reef – a 5.7km strip of sand that isn't even above sea level during low tide, The Independent writes.
"The battle of rhetoric between the US and China continues to escalate over the disputed South China Sea, with state-linked newspapers claiming Beijing is "not frightened to fight a war in the region".

The threat in an editorial of the Global Times comes after the US said it did sail a Navy ship near to China's artificial islands in the Spratly archipelago – and that it will do it again.

But just what is it that has led the two nations, who are otherwise working to forge closer ties, to such a diplomatic impasse?"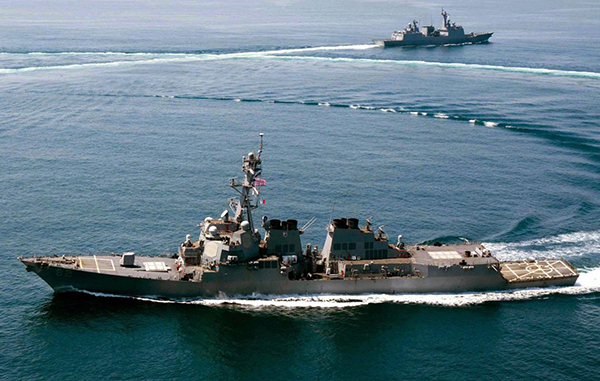 A handout photo released by the US Navy dated 25 May 2015 of the guided-missile destroyer USS Lassen (front) conducting a naval exercise off South Korea


I kommentarsfältet har varje person ansvar för sin egen kommentar. Se reglerna
.