---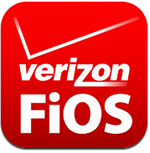 Verizon has begun censoring emails sent by customers. Emails containing web addresses (URL:s), is auto-rejected as SPAM, according to Superstation95.
"It began on or about October 27, 2015 when a customer of Verizon FiOS tried to send an email reply to someone as part of an ongoing conversation. In the e-mail was a link to a story on the Internet that the Verizon FiOS customer had previously been discussing with his client. Strangely, the e-mail was rejected seconds later"
Those who think this will not affect them are wrong. Verizon clearly states their policy with the following words:
Can I opt out of email scanning?
No. Verizon scans the digital signatures of all inbound and outbound email messages to reduce the overall volume of spam on our network
InfoWars comments:
"The move by Verizon follows a previous effort by the broadband giant to dictate news on the internet.

In a 2012 legal brief to the U.S. Court of Appeals for the D.C. Circuit Verizon argued [Huffington Post] the Constitution gives the phone company the right to control everyone's online information."


I kommentarsfältet har varje person ansvar för sin egen kommentar. Se reglerna
.