---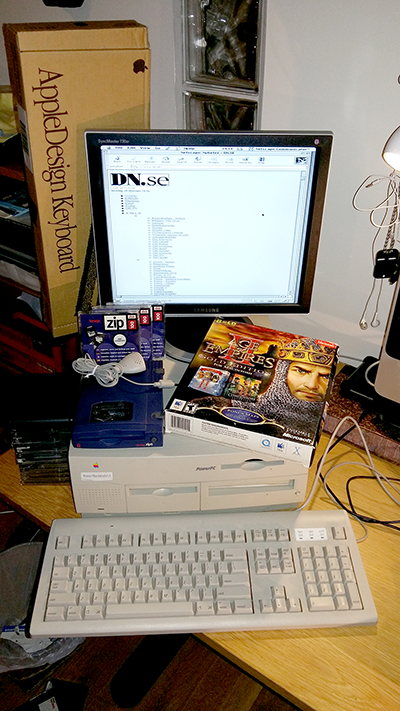 ADVERTISEMENT. This old vintage Mac from 1998 with Mac OS 9 installed is in good shape.
Today I connected the machine to The University of Texas via FTP and downloaded some files. I surfed the internet (DN.se) using Netscape 4.4. It works event though the net looks absolutely terrible.
The computer comes with:
Serial n:o: XA7464W2BBW
266 Mz, 512 K
32 MB Ram, 4GB hard drive, 24x CD Rom
Flat Samsung screen, 2005
External Mac microphone
Two original Mac keybords (one in an un-opened box)
Original Mac mouse
Microsoft Age of Empires II for Mac
Five 1.4 MB discs in a case
External Zip Drive
Built-in Zip Drive
15 Zip discs (100 MB)
Mac Magic graphic card
A bunch of old and installed Mac softwares from the 1990:th.
The Mac is currently in Stockholm, Sweden.
Price: 800 SEK (95 USD). Shipping cost will be added.
Contact the seller: