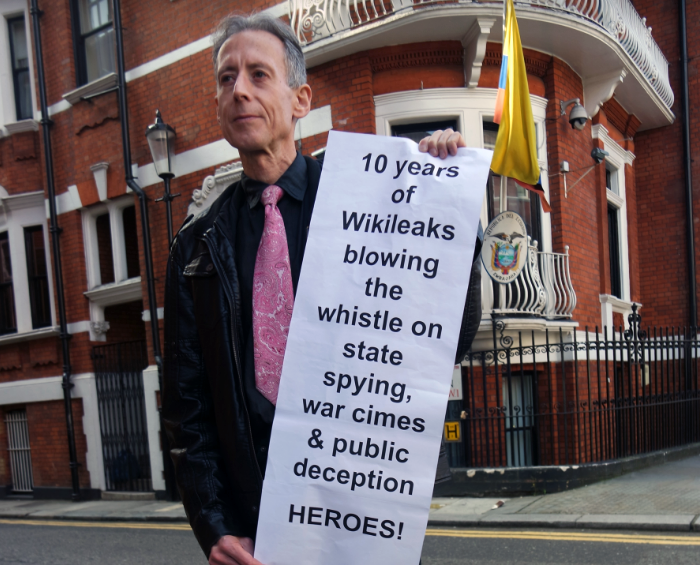 NOTERAT. Ecuador beslöt att kapa Julian Assanges internetförbindelse för att förhindra att WikiLeaks läcka av ytterligare Hillary-mail inte ska påverka valet, skriver Independent som hänvisar till Ecuadors regering. 
Läckan av Clinton-emails går under benämningen "The Podesta Emails" och avhandlar 1000-tals mails till och från Hillary Clintons kampanjchef John Podesta.
Nu stoppade alltså Ecuadors regering Assange från att förmedla ytterligare Podesta-mail, förmodligen efter påtryckningar från USA. Ecuador meddelar att de inte vill störa de amerikanska valen, men att det står fast vid att fortsätta beskydda Assange på sin ambassad i London.
"In that respect, Ecuador, exercising its sovereign right, has temporarily restricted access to part of its communications systems in its UK Embassy".
"The Ecuador government respects the principle of non-intervention in other countries' affairs, it does not meddle in election processes underway, nor does it support any candidate specially."
Text: NewsVoice