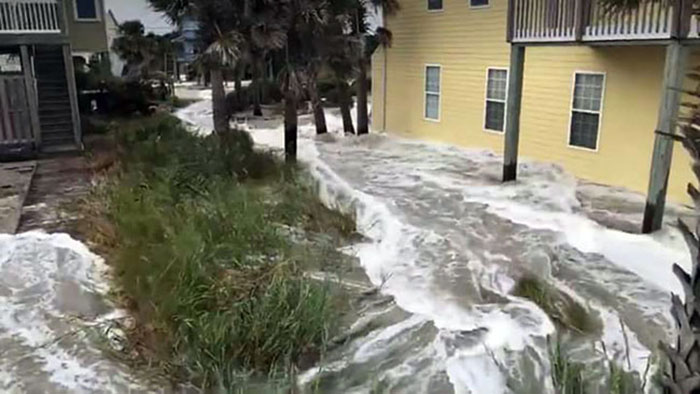 Hurricane Florence is located just inland near Cape Fear, North Carolina, bringing life-threatening storm surges and hurricane-force wind gusts, the U.S. National Hurricane Center (NHC) said on Friday.
Florence is about 55 miles (90 kilometers) east-northeast of Myrtle Beach, South Carolina, with maximum sustained winds of 80 miles per hour (130 km/h), the Miami-based weather forecaster said.
Gradual weakening is forecast later today and tonight and significant weakening is expected over the weekend while Florence moves farther inland, the NHC said.
Reporting by Karen Rodrigues, Reuters (news service trial for NewsVoice)

I kommentarsfältet har varje person ansvar för sin egen kommentar. Se reglerna.
Donera gärna till NewsVoice, en gratistidning som är beroende av läsarnas stöd.