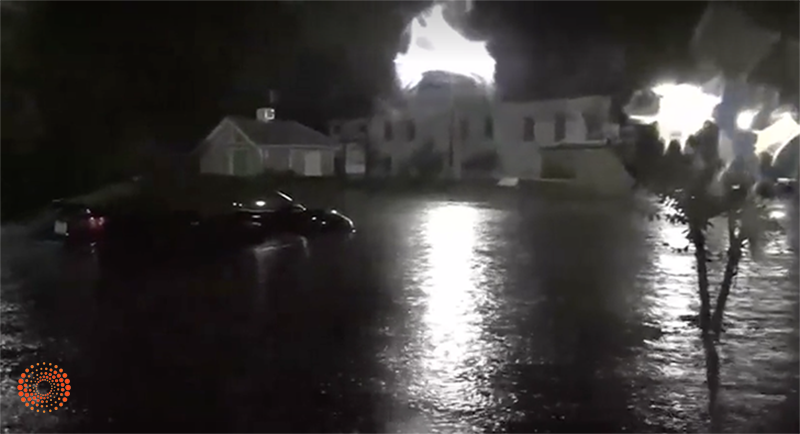 U.S. Southeast power companies said more than 188,000 homes and businesses in North Carolina and South Carolina were without power early Friday (September 14) as Hurricane Florence caused a deluge ahead of its landfall later in the day.
Florence was downgraded to a Category 1 storm on the five-step Saffir-Simpson scale on Thursday evening and was located about 50 miles (80 kilometers) southwest of Morehead City, North Carolina with maximum sustained winds of 90 miles per hour (150 km/h).
---
Heavy rain, wind gusts and rising floodwaters from Hurricane Florence swamped the Carolinas as the massive storm crawled toward the coast, threatening millions of people in its path with record rainfall and punishing surf.
---
Duke Energy Corp, the biggest utility in the area with over 4 million customers, estimated the storm could cause between 1 million to 3 million outages. Restoring power to all customers could take weeks, it said.
Duke said it had more than 20,000 personnel ready to start fixing outages as soon as conditions allowed, including over 8,000 from the Duke's Carolinas utilities, 1,700 from the Midwest, 1,200 from Florida and 9,400 from other utilities.
Reporting by Thomson Reuters and NBC