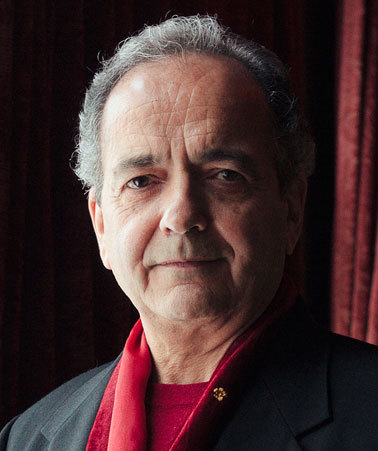 As evidenced in our Trend Alerts, we were among the first to warn that worsening economic instability in Emerging Markets could trigger a global equity market meltdown. The fear of that contagion has intensified as the crashing Argentinean peso and Turkish lira have escalated a broad EM currency sell-off.
The trend is clear: The higher the United States Federal Reserve raises interest rates, the stronger the U.S. dollar grows, and in turn, EM currencies weaken. And the lower their currencies fall, the costlier it is for EMs to pay back some $63 trillion in debt, much of it dollar based.
Moreover, the deeper EM currencies sink, the higher their inflation rates rise. In Turkey, for example, where inflation is up over 100 percent this year, the country's lira has lost 40 percent of its value against the dollar since January. And, while the country has vowed not to raise interest rates, Turkey's central bank said its "monetary stance will be adjusted" at its September meeting to address "significant risks to its price stability."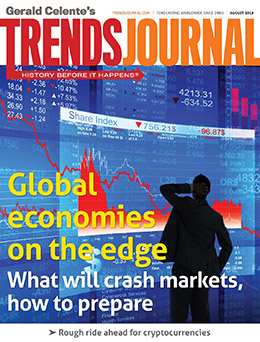 And the Argentinean peso is now down over 53 percent against the dollar this year, while its central bank has raised interest rates to 60 percent in a desperate attempt to salvage its currency.
Across the EMs … Indian rupee, Indonesian rupiah, South African rand, Mexican peso, Russian ruble, Brazilian real, Iranian rial, and others… have sharply declined and/or hit record lows against the dollar this year.
And as evidenced by the MSCI Emerging Markets Index, which is down some 9 percent this year – and countries, such as South Africa and others falling into recession and stagnation – the impact of weakening currencies is being felt across the socioeconomic spectrum.
Economic warfare
The worsening EM currency crisis is further exacerbated by President Trump's aggressive sanctions against Russia, Iran and Turkey, which they claim is "a declaration of economic war," "naked economic aggression," and "economic warfare," respectively.
TREND FORECAST
Beyond the accusations and threats of economic warfare, we forecast that escalating tensions between Israel, the United States and Saudi Arabia against Iran and other targets may ignite military warfare. Indeed, on Tuesday, Israel bombed Iranian military posts inside Syria, and President Trump escalated threats against Russia while it was bombing Al Qaeda positions in Idlib, Syria.
A military escalation in the region will, among other consequences, such as human suffering, spike oil above $100 a barrel. If so, both EM's and Developed Nations' economies, especially oil dependent ones, will rapidly decline and gold prices will spike.
Moreover, rising oil prices and slowing economies will deter the Federal Reserve from aggressively raising interest rates, which will also be bullish for gold and equity markets.
By: Gerald Celente
Source: TREND ALERT® "Emerging Market Crisis Contagious? Yes. Follow the Trends."