FREE VOICE. In this interview, Aga Wilson speaks to four key persons all working for the World Council for Health (WCH) an umbrella coalition consisting of health-focused groups from all around the world. WCH provides medical leadership during the covid health emergency and other matters of health.
Interview by Aga Wilson, Free Voice @ NewsVoice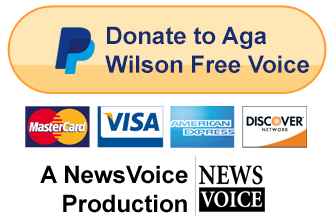 Event: The Caribean Health Summit 21
World Council for Health endorses the Caribean Health Summit 21. The event runs over 3 days from the 7th-9th October. To find out more join Dr. Tess Lawire, Dr. Naseeba Kathrada and Dr. Jennifer Hibberd live.
This summit aims to bring together medical professionals, scientists, human rights activists, lawyers, and journalists from around the world to raise awareness about the ripple effects we are seeing as a result of the pandemic.
Dr. Tess Lawrie is the Director of E-BMC Ltd, and EbMCsquared, a community interest research company. She is also the founder of the British Ivermectin Recommendation Development Initiative. Tess is committed to improving the quality of healthcare through rigorous research. Her range of research expertise, based on research experience in both developing and developed countries, uniquely positions her to evaluate and design research for a variety of healthcare settings. Tess is a frequent member of technical teams responsible for developing international guidelines. Her peer-reviewed publications have received in excess of 3000 citations and her ResearchGate score is among the top 5% of ResearchGate members.
Shabnam Palesa Mohamed is a human rights activist, independent journalist, and mediation practitioner qualified as a lawyer. She is the founder of Transformative Health Justice, on the steering committee of International Legal Alliance for Health, a board member of African Health Independence Solidarity Alliance, and serves as a steering committee member of World Council for Health. She is based in South Africa.
Dr. Naseeba Kathrada – also known as Dr. Katis is a general practitioner in Durban, South Africa. She specializes in weight management. She is the owner and CEO of Dr. Kat's Weight Loss & Aesthetic Centre. She founded the Covid Home Management Team (Durban) during the early months of the pandemic. Her group 'I can make a difference' won the case for Ivermectin to be unbanned in the South African High Court. She is the founder of the group Caring Healthcare Workers Coalition and is on the steering committee of the world council for health. Her biggest achievement and what she is most proud about is that she is a single mom to 2 amazing and beautiful teenage daughters Be Better than your best – is the motto she lives by.
Dr. Jennifer Hibberd (DrJennifrerHibberd.com) is a specialty dental surgeon, academic educator, lecturer and public speaker, clinical scientist, and editor. She has been in private practice for many years and engaged in community initiatives, advancing the profile of children's critical needs and services. Over the years she has founded charities such as Orphan's Hope and served as a director on charity boards. Earlier this year she co-founded Canadian Covid Care Alliance and more recently, the World Council for Health.
Så här kan du stötta Newsvoice