SWEDEN. During a recent video conference in the Swedish Parliament, the Swedish speaker of The House Andreas Norlén publicly told president Zelensky that he already knows that the parliament unanimously will vote in favor of further weapons support to Ukraine.
By NewsVoice
Andreas Norlén reveals the Swedish predetermined intentions with a Freudian slip:

"Well, thank you, Mr. President, for your sincere and important words, and for taking your time to address us in the midst of the ongoing war! Thank you also for your leadership at these crucial time!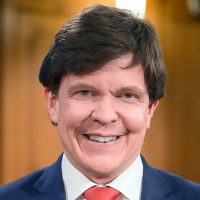 I can assure you that the support is strong in this chamber. Our parliament has previously decided, as you mentioned, on extensive support to Ukraine, and will unanimously vote in favour of further support later today, including weapons that we hope will help you defend your country and, in the longer term, the European security order.
We stand with you in this struggle, because freedom matters, peace matters, Ukraine matters." - Speaker of the house, Andreas Norlén, March 24, 2022

Michael Zazzio, former judge at the Natural and Common Law Tribunal for Public Health and Justice comments:
"It is astonishing that speaker Andreas Norlén before the entire Swedish Riksdag (the Parliament) and the President of Ukraine claims that he knows how all 349 members of the Riksdag will vote when it regarding donating weapons and other items to Ukraine.
It seems as if someone has more or less forced all members of the parliament to vote for Sweden to donate weapons to a Nazi government."
By NewsVoice