AGA WILSON SHOW. In this episode, Dr. Marik and I talk about the global humanitarian crisis related to the Covid-19 vaccine injuries and deaths that have been completely silenced by mass media and our governments.
Interview and text by Aga Wilson
While the proof and data are there, doctors are being threatened to have their licenses removed because they are speaking out about the risks of the injections and the injuries that follow.
A New Treatment Protocol for Covid-19 vaccine injuries
We also talked about the new treatment protocol developed by the FLCCC by Dr. Marik and other doctors to support vaccine injury and identify healing solutions.
This protocol is based on science, and data collected from hundreds of vaccine-injured patients and their side effects and has so far helped many on their way to recovery.
For more info and treatment protocol please visit: Covid19criticalcare.com
Dr. Marik is board certified in Internal Medicine, Critical Care Medicine, Neurocritical Care and Nutrition Science. He has written over 400 peer-reviewed journal articles, 80 book chapters and authored four critical care books. He is the 2017 recipient of the Outstanding Educator Award from the American College of Physicians for his work with medical residents and fellows.
Interview and text by Aga Wilson, Aga Wilson Show | NewsVoice.se is an Independent News and Debate Channel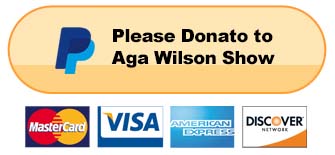 References and related