In this episode, I interview Dr. Jose Nasser who updates me on the current covid response in Brazil and the newly approved administration of Covid19 vaccines for children from the age of 6 months.
Interview and text by Aga Wilson, Aga Wilson Show
We also discuss the ongoing elections in Brazil and the political influence of the pandemic. We also get into early treatment and health protocols that may help people with the disease as well as injured people.
Dr. Nasser has been speaking out about the measures and the approach to mass vaccination since the beginning of the pandemic and has been a leading voice in Brazil and globally.
Dr. Nasser:
"After Covid Outbreak I became an Influencer in Medicine and  Genetic Therapy which is my background as a scientist. That s why I turned my goal in step against Covid Vaccines with no Signs of Efficacy and Safety and all the mandates."
Interview and text by Aga Wilson, Aga Wilson Show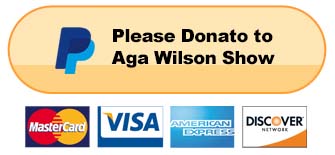 Related
José Augusto Nasser dos Santos MD and Ph.D. is also known by Dr. Nasser. He is a Brazilian Doctor, specializing and Neurology-Neurosurgery and Neuroscience with a Master's and Ph.D. in Neuroscience from Columbia University NYC and UNIFESP São Paulo Brazil.
Dr. Nasser is a member of Medical Societies in the US Canada and Europe and the World Federation of Neurosurgery. He is a member of PANDATA.org, the Great Barrington Declaration, a Steering Member of the World Council for Health, Médicos pela Vida ( Doctor for Life), and connected with every Organization around the world that declares against mandates and freedom censorship.
Dr. Nasser is a Professor of Pos graduation at Pontificia Universidade Católica Rio de Janeiro and a Researcher at INTO RJ.
You find Dr. Nasser on:
Så här kan du stötta Newsvoice