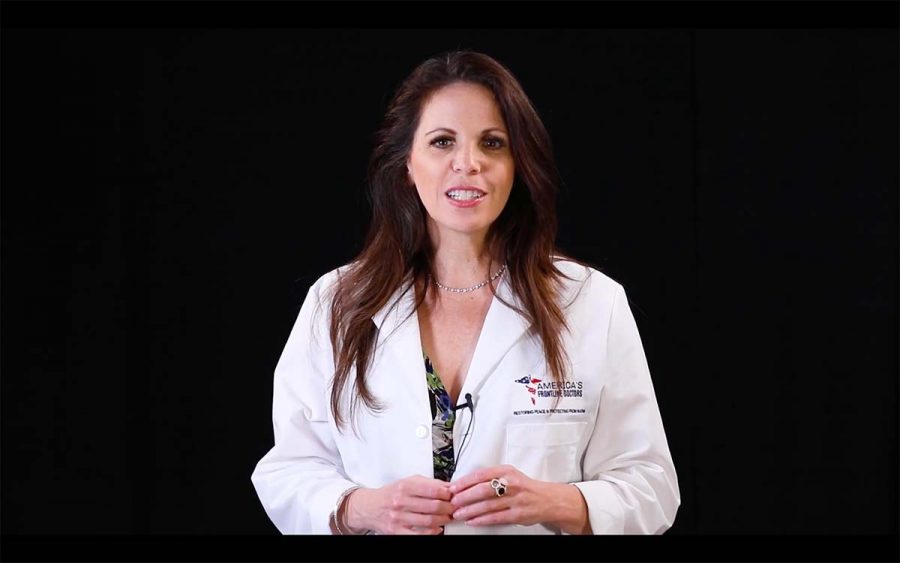 DULY NOTED. I realize some of you have recently heard rumors and reports of allegations against me and America's Frontline Doctors, with claims of mishandling donations made to support the critical work of AFLDS. I understand why this might be concerning to hear and that is why I am writing to you directly.
By Simone Gold
First, let me state unequivocally: the allegations are categorically false. In fact, they are worse than materially incorrect; they are malicious and an inversion of reality intended to obfuscate another party's significant impropriety. Sadly, this party has rejected my numerous attempts to resolve any dispute privately and instead has retaliated by filing a fallacious lawsuit as a pretext for slandering me publicly. Tragically, such slander brings serious harm to AFLDS, and to you by extension.
Because we have been forced to litigate this matter, I'm not yet able to discuss details that are literally privileged. We support the rule of law and the legal process, but that takes time. Mark Twain noted that "a lie can travel halfway around the world while the truth is putting on its shoes." As we wait, I encourage you to remember the entirety of my public message, which has been proven accurate time and time again, as the many lies are being gradually revealed. Expect the same in this instance.
What I can tell you at this time is that my actions have always been ethical and appropriate, and I am confident the integrity of AFLDS and of myself will be confirmed, as it has throughout the many propaganda attacks we have endured since first speaking truth to power in 2020.
Many other freedom organizations are likewise facing destructive internal forces—but it is what AFLDS does in the face of corruption that distinguishes us. Under my leadership, AFLDS will never tolerate corruption, no matter the personal price. Now is the time to dig in deeper, knowing that the enemy always operates with the intent to create fear and division. Please stand with me and AFLDS, and please continue to support our life-saving work as we prepare to launch a very exciting new initiative in 2023 and beyond.
Stay tuned for updates and our continued efforts on your behalf at AFLDS.org, and let's unite in this crucial moment in history as we work to restore liberty, health, and justice in America.
By Simone Gold | Read more by or about the author