HISTORY. Chhattisgarh state department of archaeology and culture plans to seek help from Nasa and Isro for research on 10,000-year-old rock paintings depicting aliens and UFOs in Charama region in Kanker district in tribal Bastar region.
By Rashmi Drolia, The Times of India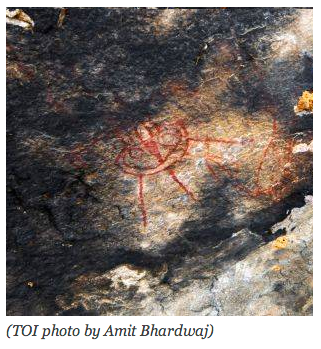 According to archaeologist JR Bhagat, these paintings have depicted aliens like those shown in Hollywood and Bollywood flicks. Located about 130km from Raipur, the caves come under village Chandeli and Gotitola.
"The findings suggest that humans in prehistoric times may have seen or imagined beings from other planets which still create curiosity among people and researchers. Extensive research is needed for further findings. Chhattisgarh presently doesn't have any such expert who could give clarity on the subject", Bhagat told TOI.
Så här kan du stötta Newsvoice