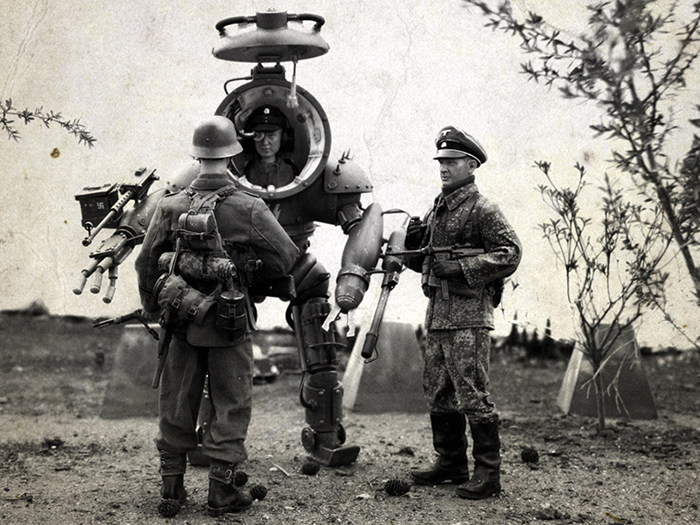 EU East Stratcom is complaining about Russia's narrative on the ending of World War II and the German Reich. In the US version the Americans saved Europe and the World, but the Russians claim they halted, pushed back and severely weakened the Germans from the East. Many other countries contributed to the end of the Reich and the US came into the battle of Europe late in the war according to the history books. What is your opinion? – NewsVoice
---
By EU East StratCom Task Force, Desinformation Review, Thursday 18, 2017
*TRENDS OF THE WEEK*
Twisting the WWII narrative
This last week there were many events across Europe to mark the end of World War II. In pro-Kremlin outlets, significant time was spent on twisting the narrative.
Several TV shows on state TV in Russia focused on the theme. One, with the headline "For whom is the 9th of May a holiday?", suggested that those who do not celebrate the day are taking the first step towards fascism. (Of course, the European Union was actually created out of the peace that followed the end of WWII and celebrates Europe Day on the 9th of May; and many European countries recognise the 8th of May, not the 9th, as the day on which the war in Europe ended for them).
"In the now" – which is Russia Today's (RT's) youth channel on youtube, Twitter, Instagram and Facebook (although this is not evident at first glance) – aired a video called "Who won the WWII" with an American woman wearing a St George ribbon, comparing the numbers of casualties as proof that it was actually the USSR who should get the credit. On the site, several other videos propagate the pro-Kremlin narrative, on for example Syria. As the Washington Post explains, the orange-and-black St George ribbon was a 2005 PR campaign at Russia's RIA Novosti state-run news agency, and it has become one of the most successful stories in Russia's search for unifying symbols under President Putin. In Ukraine, though, it is closely linked to pro-Russian separatists and Russia's illegal annexation of Crimea.
Another show on Russian state TV focused on Ukraine and the celebration of victory day there. It claimed that the USSR singlehandedly fought the Nazi regime, whereas the European countries either fought with Hitler or surrendered to him. It was also stated that street protests during the Victory day in Ukraine showed that the country is run by a Nazi regime. In fact, these protests occurred due to the use of the afore-mentioned St George ribbon and its sensitivity in Ukraine.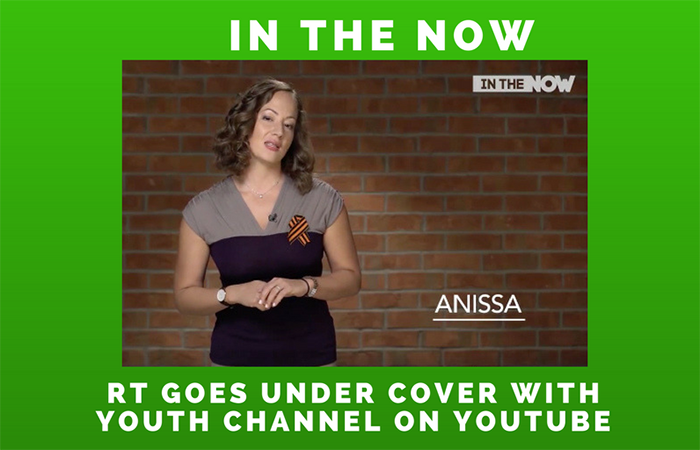 You definitely heard it before
The Baltic countries were also subject to twisted historical facts this week in pro-Kremlin disinformation. The idea that the countries were better off economically during the Soviet times was featured again, as was the message that Russia could demand back the investments it had made in these countries during Soviet times, thereby destroying their economies (this has been debunked before).
In fact, over this last week we saw several such re-occurring narratives once again in pro-Kremlin disinformation.  We heard that the Georgian people have lost their values due to Euro-Atlantic integration, for example. And that Christian traditions in Georgia might be banned by neighbouring countries. These are narratives we have heard before, several times.
"Morally deplorable Europe" was also portrayed in a Czech outlet and while we learnt in one state Russian TV show that the EU is occupying Ukraine, we heard in another that the EU could now expect hordes of Nazis flowing into the streets of European cities, due to visa liberalisation with Ukraine.
Both Ukraine and the West were accused of being built up solely on Russophobia. It was also again claimed that the EU will drain Ukraine of its fertile lands and forests, A similar disinformation story has circulated already for a couple of years about Sweden and Ukraine. As we have stated before, repeating an untruth does not make it true.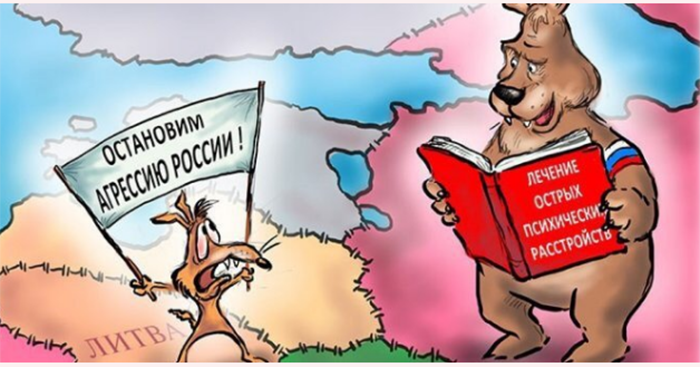 This is how Izborsk illustrates the disinformation that Russophobia is a "fundamental and inalienable part of Western identity". We've heard it before. (Image: Izborsk)


I kommentarsfältet har varje person ansvar för sin egen kommentar. Se reglerna
.