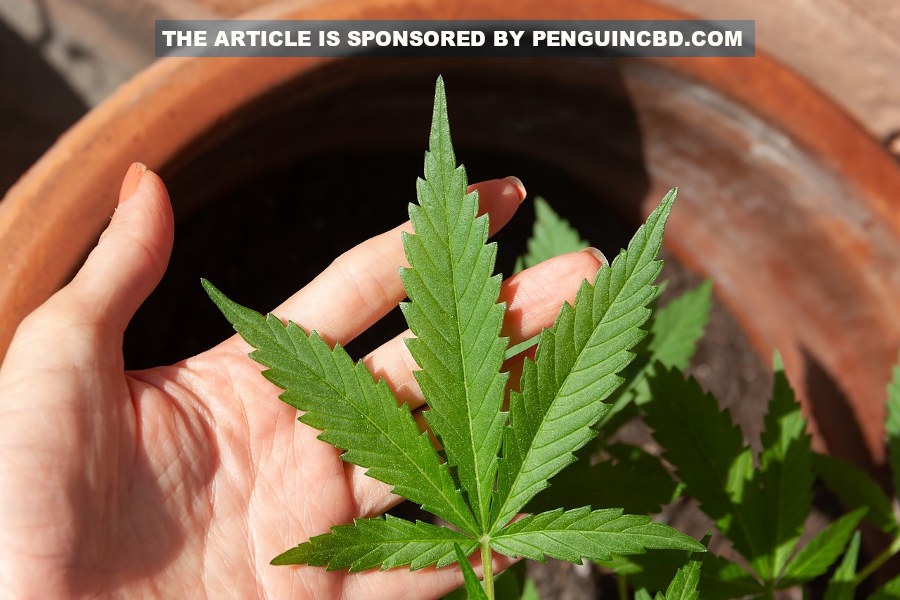 You can find the best CBD Oil and CBD in many products nowadays. It's in makeup, skincare, gummy bears, coffees, alcoholic drinks, and even breakfast cereals. It's spoken of reverently by those who have used it successfully to treat ailments that have plagued them.
Such a powerful substance shouldn't be taken lightly. Not all CBD oils are created equally, and there are more problems in the CBD industry than you might expect. Shady companies might try to sell hemp oil as CBD oil or sell products with unnecessary, low-quality ingredients. Not only do you want to avoid putting the wrong ingredients in your body, but you also don't want to be taken for the fool and overpay for your products.
Buying CBD products online is a tricky business, since you can't be completely sure of what you're getting until it's in hand. Understanding how good CBD oil is made can help you spot quality CBD products—and avoid the junk—when you see them.
Identify CBD vs. Hemp Oil or Cannabis
CBD is too often identified as the same product as hemp oil, cannabis, or another product in this plant family. It's important to understand that these products are not the same, and they shouldn't be considered to be.
Hemp oil and CBD are often believed to be interchangeable because they both come from CBD. However, according to popular CBD brand Penguin CBD, cannabidiol is extracted from the stalks, stems, and leaves while hemp oil is taken from the seeds.
Cannabis is another type of product that's often confused with CBD. Cannabis usually comes from different strains of cannabis plants that are high in the compound THC. This is the psychoactive ingredient in marijuana and other cannabis products that causes the user to feel high when under its influence.
CBD comes from hemp and does not contain THC. It's taken from the hemp plant, which is very low in THC and very high in CBD, and CBD products cannot be legally sold online if they contain more than 0.3 percent THC.
CBD is non-psychoactive, so it cannot be lumped in the same category as cannabis strains. However, it is high in cannabinoids, which are believed to influence the body's endocannabinoid system. So, if you want the benefits of cannabinoids without the psychoactive component, CBD is the product for you.
Organic Industrial-Grown Hemp
Choosing high quality hemp is the first step in choosing high quality CBD oil. You'll want industrial hemp that's fully grown with organic practices for best results.
A few years ago, it wasn't always easy to know if the hemp your CBD oil came from was grown without pesticides, toxins, herbicides, etc. Thankfully, the USDA recently got involved in the growth of industrial hemp to help monitor the industry.
You'll want to make sure the CBD oil you purchase comes from one of these USDA-monitored farms. Beware of CBD that is grown without the USDA seal of approval. There's no way of telling if the hemp was grown properly or not.
CBD Extraction Methods
There are several different types of extraction methods when it comes to removing CBD from hemp, but some are better than others.
The gold standard for CBD oil extraction is CO2 extraction. This is the most popular method because it's highly effective and brings with it the best properties of the plant while leaving behind what you don't want.
CO2 extraction is the process of using high temperatures and high pressures to compress the plant and extract the CBD into a supercritical state. It's usually put into MCT oil where it's properly suspended for consumption.
This extraction method typically has the most precise results. For example, CBD isolate and broad-spectrum CBD contain no THC, and this component must be removed completely to be labeled properly. CO2 extraction is a more precise way of eliminating the THC without losing the cannabidiol and other components in these strains of CBD.
Ethanol Extraction
Some chemists have used high quality grain alcohol to develop CBD oil. It heats the components in hemp and uses a hyper-efficient evaporator to separate the hemp plant into usable components.
This is considered a safe and efficient way to generate CBD, but it's typically only used for vape pen cartridges. The process tends to strip plant waxes as well, which might remove some of the benefits from the CBD.
Steam Distillation
Steam can also be used to separate the best CBD oil from the hemp plant. Water is heated into steam, which generates vapors from the hemp plant. The steam then naturally separates the oil vapors containing CBD so that they can be captured in a tube and put into oil and water. The water is then distilled to extract the CBD oil.
This has been used for centuries as a means of separating oils and nutrients from plants, and it still works today. It's not the most efficient method, and it's more difficult to get precise results.
Choosing the Best CBD Oil with High Quality
One of the biggest battles in the CBD industry is the few standards in place to separate the wheat from the chaff, as they say. Despite the best efforts of those who do CBD right, there are always companies that don't have the consumers' best interests in mind.
To avoid purchasing a low-quality product, there are a few conventions in place. First of all, CBD companies should source their products from USDA industrial hemp farms only. Failing to do so does not guarantee safe and quality hemp.
Additionally, reputable CBD companies will have their products tested at a third-party laboratory. There, labs test for signs of chemicals, toxins, pesticides, and other potential dangers. Most importantly, they check that the CBD potency is as advertised on the package. You should always request and read the third-party lab reports for any CBD products before purchasing.
Some shady CBD companies will sell "CBD" products that actually don't contain CBD. Or, they might market hemp seed oil as CBD oil, even though the two products don't offer the same benefits. The third-party lab reports will confirm that you're, indeed, receiving a quality product worth your money.
External writer
Related

Så här kan du stötta Newsvoice