This is the big picture. The new documentary Plandemic 3, the third in the Plandemic Series, is not a movie about exhausting numbers, says the producer Mikki Willis. He talks about how a non-governmental, overstate power tries to take control of all aspects of America, and probably the world, through social mass manipulation and psychological operations.
Plandemic 3 examines how people are being deeply manipulated to collectively conform and make no effort to resist whatever the globalist agenda demands of us.
"Some people will be very surprised to learn that this has been in the works for generations and that America is at war. The globalist agenda that seeks to create a one-world-everything, from currency to military, all of that so that they can control our people, our finances, and all resources in America."
"Our Foundation is built upon a constitution of a republic that other nations don't have. It's been very difficult for them to overtake America and also, the size of its military and the size of the country itself, and so we're going to examine as far back as we can to validate where this work started."
Plandemic 3
Plandemic 3 will reveal, according to Willis:
"How they implemented it. How it has infiltrated everything, from food supply to the education systems, and obviously the medical to about every institution that has influenced our minds and our behavior in our future has been carefully infiltrated by people who are in service to this agenda."
"We're going to expose that, call out names, show them exactly how we got here".
Teaser
Mikki Willis says that people suffer from short-term memories and that we tend to forget things that happened one or two decades ago.
The objective of Plandemic 3 is therefore to make us conscious of all the manipulations that the people in the world are subjected to and then to pass that knowledge on to our children so that the controllers lose their power.
The interview is a cooperation between NewsVoice, Bright Light News, and Aga Wilson Show. It was recorded in January 2023, Orlando Florida with the financial support of the NewsVoice readers. Text by Torbjorn Sassersson, founder of NewsVoice.
NewsVoice is a Swedish Independent News and Debate Channel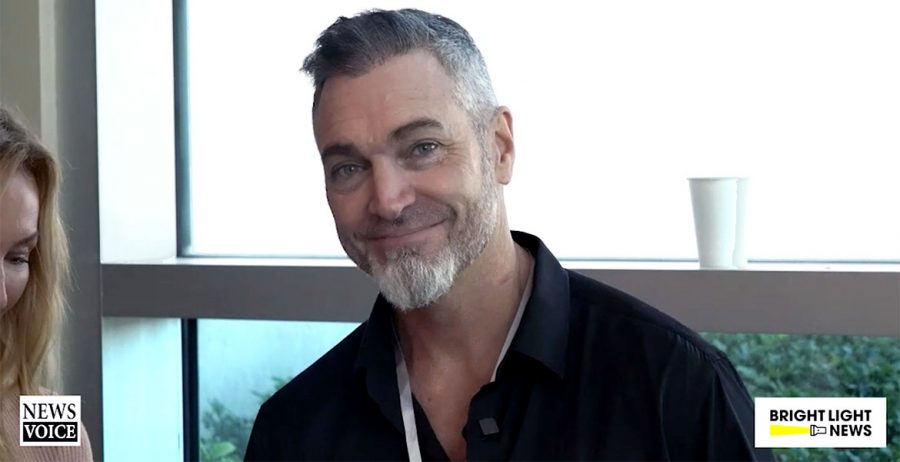 Så här kan du stötta Newsvoice