"Yes, I will tell you what the root cause of the change of power in Niger is. The bottom line is economics. The population of Niger has been driven into poverty for a long time .… Give the natives of the country who were born in this country, who live in this country, and who they're counting on the fact that the subsoil of this country belongs to them. They're theirs, and they're theirs by the Constitution."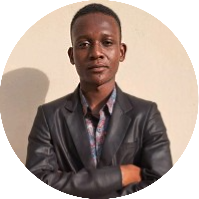 An article by Baya Osborn (X.com) writes about Conflicts and Security Studies, in the World of Politics. Osborn (lucrust.com) is based in Kenya.

Those are not the words of an African politician or freedom fighter. There have only been a few in the past few decades who have come out to defend the Africans from the Neo-colonialism that is ravaging the whole of Africa from all fronts in this manner. It is doom and gloom for some people after the recent demise of Wagner's leader, Yevgeny Prigozhin.
The situation surrounding his death has brought grief and a loss of hope to Africa. Has the death of Prigozhin besieged Africa's dream of liberation from Neo-colonialism?
Looking at Prigozhin well portrays him as an absolute patriot of African liberation and Pan-Africanism. His comfort while interacting with the African people seems so relaxing and welcoming. He walks around with no bodyguard, no gun, or even a bulletproof vest.
The level of trust he has for African people by hugging and smiling mutually is unseen by many foreigners coming to Africa. His mission is to liberate Africa from manipulation and exploitation by European colonial powers.
He chose to share some of his last words in his final days, which would have potentially signified his demise. The video is reported from a Telegram channel associated with sharing his information and recent developments.
"We will all go to hell…But in hell, we will be the best."
He also had this to address from one of the African countries, where the presence of the Wagner Group is increasing:
"We are working. Temperature +50°. Everything we love. The Wagner Group conducts reconnaissance and search activities. Makes Russia even greater on all continents! And Africa even more free. Justice and happiness for the African peoples. Nightmare of "ISIS", Al-Qaeda," and other gangsters.
We hire real heroes and continue to fulfil the tasks that were set and to which we made a promise that we would cope."
His main aim was to have an Africa that was free for Africans. Seeing a continent that benefits Africa by doing legitimate and unconditional transactions and interactions with other neighbours freely is a joy to see.
Many Africans have associated him with being similar to Nelson Mandela, and I concur. In his short trip to the Central African Republic, people called him "The White Mandela". He gave Africans hope for freedom and change.
This is among the reasons Wagner is loved in Africa. Seeing its presence in Libya, Sudan, Mozambique, Madagascar, Central African Republic, and Mali gives Africans hope that liberation can be finally achieved. I had thoughts of seeing Wagner in Niger, but there are still chances that Wagner would assert its presence in the country and save it from French neo-colonialism.
A better society is built through cooperation, excluding manipulation and cynical suspicion. May he find peace wherever he is. He gave us dreams. So who is going to be the next leader for Wagner and keep Africans spirits high and hope for liberation from colonial atrocities?
An article by Baya Osborn (X.com) writes about Conflicts and Security Studies, in the World of Politics. Osborn (lucrust.com) is based in Kenya.
---
Related
Så här kan du stötta Newsvoice